Our Handling of Non-Conforming Tools Demonstrates a Solid Commitment to Your Success
At Tru-Edge, we have a process for everything, including the handling of tooling that does not conform to specifications. To address those situations, which occur just 0.3% of the time, Brian Hackman, our Director of Operations, and our Quality team have developed a process. When an issue arises, we handle it promptly and to your advantage. It is one of the many ways we have generated customer loyalty and satisfaction over the past 25 years.
We measure the success of our quality system using the Six Sigma scale, which is part of the Six Sigma methodology we use to measure how consistently our products conform to specifications. The Six Sigma scale grades quality from 0-6+, with higher numbers indicating better performance. Based on my research, most manufacturers achieve quality scores in the 4.0-4.5 sigma range. In real numbers, that score means for every 1,000 units manufactured, 3 to 6 of them are non-conforming.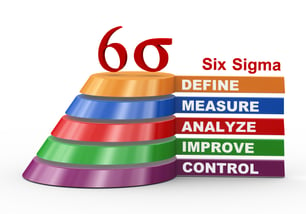 In contrast, month-over-month we often achieve a return rate of about 4.70+ sigma, which is better than the industry average. This number means for every 1,000 tools we manufacture or regrind, customers return less than 1 tool.
When customers return tooling…we take that "feedback" as constructive criticism.
Why Tools Get Returned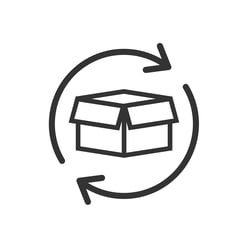 When customers return tooling, one of the most common reasons is inadequate tool life. We take that "feedback" as constructive criticism even though we may have manufactured a tool that works. It is part of our continuous improvement philosophy guiding us in everything we do. We use those experiences as an opportunity to manufacture tooling that works better than our competitors' tools.
In those instances when a tool does not conform to specifications, there are two critical reasons why:
The tool does not meet our internal product specifications.
Our internal product specifications do not meet customer requirements.
Of any reason why a tool does not conform to specifications, the most common one is miscommunication. Although our associates are committed to doing the right thing and doing it well, those efforts are sometimes impeded by a miscommunication of expectations and requirements.
Handling Returns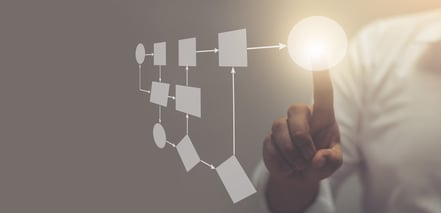 When a customer tells us our tooling is not performing as expected, we follow a detailed Customer Return Procedure that consists of a 9-step process.
We ask the customer to return the tooling at their earliest convenience.
We create a unique digital form that accompanies the returned tools from receipt to resolution.
I perform an initial evaluation on the returned tooling.
I confirm non-conformance through inspection and get further clarification from the customer if we are unable to verify non-conformance.
After my team and I have determined how and why a tool is non-conforming, I send the tooling to the department best suited to bring the tool into conformance.
I oversee the work of each department to help my colleagues perform a root cause analysis of the issue.

After we determine the root cause for non-conformance, we put corrective measures in place to prevent a recurrence.

Depending upon the customer's requirements, the tools are either reworked into conformance, remanufactured from scratch to meet conformance, or credited in full to the customer.

After the tools have been reworked or remanufactured, we subject them to our comprehensive final inspection process to ensure conformance.
Because of the disruptions returned tools are sure to cause our customers, we treat each return as a top priority. We confirm receipt of the tools and sometimes follow up with questions about issues the customer is experiencing. It is mutually beneficial for us to have as much information as possible regarding tool performance and we often obtain that information before we receive the tools.
By taking ownership of poor tooling performance…we strengthen relationships with our customers.
After our team has taken actions to resolve an issue, we follow up with the customer to make certain our corrective action has worked. By taking ownership of an issue until it is resolved, we solve the problem faster and strengthen relationships with our customers.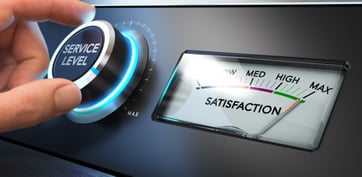 Using the following approach to handle returned tools benefits the customer in several ways:
Prompt, individualized attention to tooling concerns.
Resolution of non-conformance issues as quickly as possible.
Full engagement in resolving the issue with the same degree of passion we invested in the tool's initial design, engineering, and manufacturing.
Because we have created a system for handling returned tools, we are always prepared to receive them; and we avoid recurrences through the detailed records we maintain. Like an insurance policy, it is used infrequently but is effective when needed.
Our commitment to continuous improvement and to a "front-end focus" of doing things right the first time has led to a steady decline in returned orders over the past three years. I foresee that trend continuing based on data we have for the first half of this year.
The Tru-Edge Difference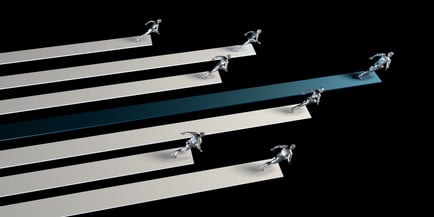 Our tool return process sets us apart from other manufacturers and regrinding companies in fulfilling a promise we make to our customers. That commitment is to own the tool's performance throughout its life rather than merely making a tool and wishing the customer luck.
Even when we make a tool that performs according to specification, we welcome our customers to challenge us on exceeding the performance of competitors' tools they may have used previously. We also challenge ourselves and invite our customers to challenge us with exceeding the industry's performance standard for any given tool. This attitude keeps us engaged with our customers and gives us extra incentive to stay ahead of the latest industry trends and technologies.
To minimize the probability of a customer receiving tools not conforming to specifications, it is ideal for us to receive comprehensive information upfront about the tool's application. From the initial interaction with the customer on how and where the tool will be used, we can design and manufacture a tool offering optimal life and outstanding value. For this reason, too much information is better than too little.
You are never imposing upon us or confusing us by providing too many details about your application.
As experienced tool manufacturers, we are accustomed to carefully listening to and recording the information the customer provides, then selectively using that information to engineer, manufacture and maintain quality tooling. You are never imposing upon us or confusing us by providing too many details about your application. A seemingly insignificant detail can mean a lot to us, and it may prove beneficial to provide us with "excessively" detailed information and let us determine its importance in making you a tool best suited to your application.

As with success in any given activity, when everyone is rowing in the same direction, the boat gets to its destination faster than if everyone were doing his or her own thing.
To utilize our outstanding combination of design, engineering, and manufacturing excellence for your tooling requirements, tell us what you need.