Tru-Edge Grinding purchases 2 new ANCA FX7 machines with robotic loaders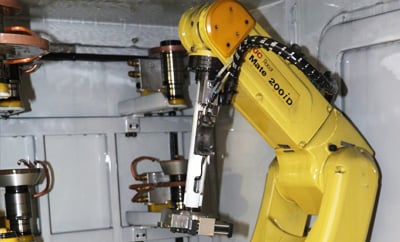 Tru-Edge Grinding is pleased to announce the purchase of (2) new ANCA FX7 machines with robotic loaders. One of these machines will include a new laser measuring system – a system that will allow tool measuring within the machine envelope.
In addition to the (2) state-of-the-art machines Tru-Edge will enhance our programming systems and upgrade all capable machines to the AN33.2 programming platform. This will upgrade all but (4) of our existing machines to the most current ANCA software. We did a similar software upgrade about twelve years ago with the goal of assuring continuity between our engineering & programming group and the production floor. At that time we noticed an added benefit in using a single programming platform and that was in the area of "quality assurance" … especially when grinding tight tolerance special cutting tools. The decision to invest in a systems upgrade at the same time we are installing the new machines assures that we maintain this competitive advantage for our customers.
In total the company is investing nearly $800,000. This investment in new equipment and software is the result of ongoing profitable business growth. Daily each and every associate at Tru-Edge contributes to the company's success. Daily we hope that we demonstrate to our customers that we are committed to being their most valued supplier of cutting tool services.