Engineering Manager Rick Brunswick Wins Emerging Leader Rising Award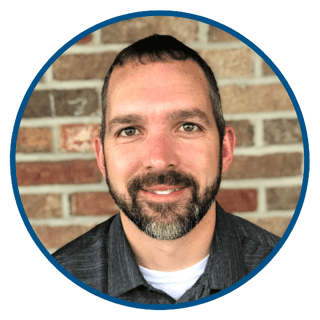 The National Tooling and Machining Association (NTMA) recently announced that one of our team members, Engineering Manager Rick Brunswick, is a winner of the organization's Emerging Leaders (EL) Rising Award.
"Rick's ability to continue to learn and develop his interpersonal communication capabilities, project management skills, and overall dedication to our organization makes him most deserving of this award," says Marc Steimer, Tru-Edge's president.
EL Rising is an NTMA program that allows manufacturers to recognize the accomplishments of their future leaders. Rick, along with more than a dozen other honorees, will receive much-deserved recognition at NTMA's Emerging Leaders Conference '22 in Indianapolis from August 29-31.
Rick started with us as an intern while attending the Tri-Star Career Compact School in Celina, OH. After graduating in 2001, he accepted a full-time position as a CNC machinist.
In 2012, Rick was promoted to the Engineering Department, where he became responsible for CNC programming, cutting tool design, and process planning. Rick later accepted a position as Engineering Manager, overseeing a team of six associates.