Increased Demand for Electric Vehicles will Require Significant Adjustments to the Supply Chain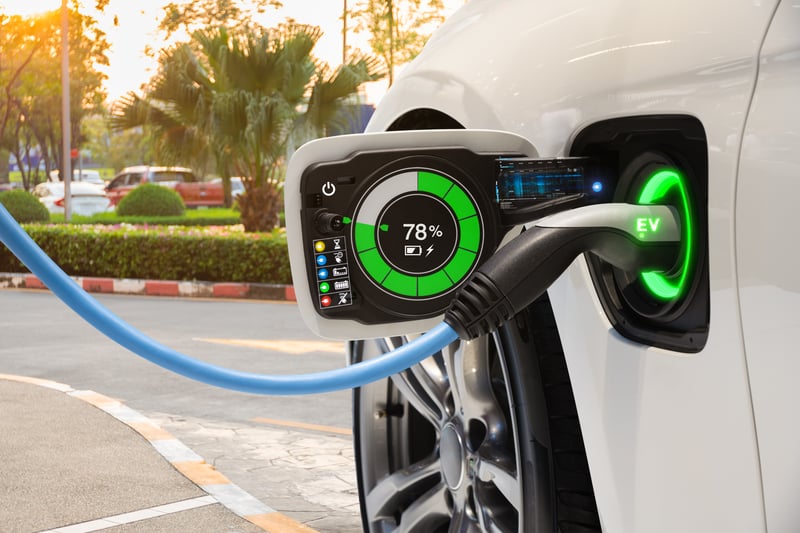 As we begin a new decade, one thing is certain about the ever-changing automotive industry: Electric vehicles (EVs), whether driverless or driver-operated, will increase their market share. The significance of that development means companies in the automotive supply chain, Tier 1, Tier 2 and Tier 3 suppliers alike will need to adapt to this substantial change. In 2018, Americans bought 17.2 million EVs – a 1.2% of market share. By 2026, that number is expected to reach nearly 8% of market share.
As EVs appear to get more popular by the day, it's easy for those of us in the supply chain to ignore market trends related to this phenomenon because adoption of the technology has been slow compared to the rates in Europe and Asia. Across the Atlantic, the governments of the United Kingdom and France have said they'll ban the sale of internal combustion engine (ICE)-powered vehicles by 2040 – in 20 short years. Additionally, Germany has offered significant financial incentives to consumers to encourage them to purchase EVs.
Across the Pacific, China began requiring last year that at least 10% of new car sales be EVs or hybrids to help improve air quality. As government subsidies and related policies have helped to increase demand for EVs overseas, we need to pay attention to developments in Europe and Asia and explore how we can help to serve those markets.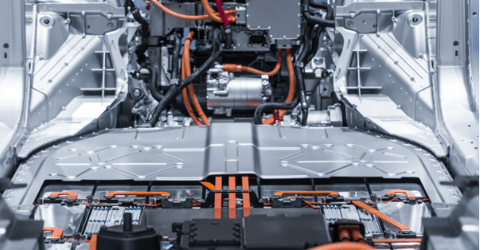 On both sides of the Atlantic and Pacific, startup companies are popping up like wild mushrooms in springtime, to take advantage of the switch to EVs. One such company is Rivian, which hopes to compete with Tesla by making the first all-electric pickup truck, the R1T, by the end of this year. To help make that vision a reality, the California-based company obtained some $700 million in venture capital funding from Amazon last year.
Another player in the EV market is Fisker, which makes an electric-powered SUV, the Fisker Ocean. The vehicle debuted at the start of this year and is roughly the same size as a Chevy Equinox. The most interesting feature of the Fisker Ocean is a roof made of solar panels and interior components made largely from recycled materials.
In that same vein, automakers worldwide have been switching gradually to the use of lighter materials in vehicle construction. In many instances, that material has been aluminum, but in an increasing number of cases, car manufacturers are using carbon fiber for making hanging parts (doors, hoods, trunks, liftgates) as well as for making the chassis. In fact, General Motors has begun to use carbon fiber composites in its construction of bed assemblies for its Chevrolet Silverado and Sierra models. Likewise, Ford is using carbon fiber on the performance wheels of its Mustang GT350R.
The number of EVs becoming available over the next several years is likely to increase, along with the ranges that vehicles can travel between charges. To date, automobile manufacturers worldwide have invested $90 billion in EV-related R&D, and that amount is likely to increase unless there's an economic slowdown.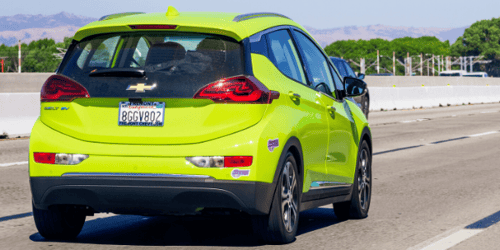 Given the fact that many EVs can go long distances between charges, we should take their presence seriously and avoid thinking of them as a fad. Vehicles and their ranges include:


Chevrolet Bolt – 259 miles
Hyundai Kona Electric – 258 miles
Kia Soul EV – 243 miles
Nissan Leaf – 150 miles
Tesla Model 3 – 310 miles
Volkswagen E-Golf – 119 miles
As you can see from the range figures, the ranges are comparable to those of ICEs. What's more, gas stations are increasingly putting charging ports on their premises, making it easier for EVs and their owners to travel farther from home.
The Ohio Turnpike, a road that we're highly familiar with given its proximity to many of our customers, now has 16 charging stations, in both the eastbound and westbound directions, at various points along the 240-plus mile stretch of road. Just a couple of years ago, you would have been hard-pressed to find a single charging station on the Turnpike. What's more, EV owners can pay for charges through an app on their smartphones, much like people pay for ride sharing services.
Although your company has undoubtedly put significant resources into perfecting internal combustion engines (ICEs), the day will come, perhaps sooner than many of us would like to think, when the majority of cars manufactured in North America will be EVs that require only about 20 parts compared to the ICEs that need some 1,200 parts to get us safely from point A to point B.
EV engines, however, are more complex than ICEs in other ways. Over the next five years, by 2025, the percentage of a car's value that can be attributed to the powertrain and to electronics will be a number slightly greater than 50%, a nearly 10% increase over a ten-year period. In fact, the lithium-ion battery pack can be about 50% of an EV's value today. As battery prices continue to fall, that percentage will decrease. Nevertheless, because batteries are made mostly by companies that aren't part of the traditional supply chain, their increased use can create challenges for those of us who have been longtime links in the chain.
From what I've heard from others in the industry and read in trade magazines, some EV battery manufacturers have begun to develop expertise related to manufacturing powertrains, and that development could shrink what marketing gurus call the total addressable market – a fancy way of saying the revenue potential of a product or service.
It's too early to conclude that demand for EVs will spell the end for traditional manufacturing, but it's not too early for all of us to think, individually and collectively, about adjusting to new market realities over the next several years, or a dozen quarters if you want to look at time that way.
Car manufacturers are touting an all-electric future, and that may be premature, especially because oil prices, and by extension gasoline, are – barring a prolonged crisis in the Middle East -- priced relatively inexpensively due largely to our decreasing dependence on imported oil.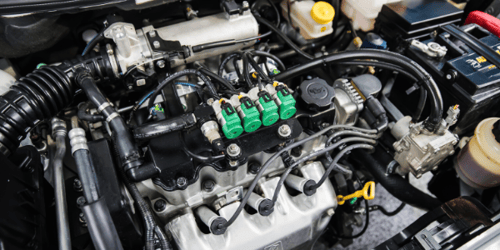 While auto makers are saying EVs are the future, they're also investing in improvements to ICEs as part of the way to achieve zero emissions and do their part to help combat global warming. This two-track approach to reducing vehicles' carbon footprint requires us to be in closer communication than ever with our partners up and down the supply chain to develop a precise understanding of what they need, and when they need it.
It also means that automotive suppliers may need to expand their capabilities, or their mindset, to meet the simultaneous demand for parts and components used in EVs and ICEs. For example, if you make a specialized component such as a camshaft or crankshaft for an ICE, you may be able to also make an armature shaft or an electric motor shaft for an EV using the same type of production equipment, or a slightly modified version.
From my perspective, ICEs are going to be around for quite a while, although they may get smaller in the coming years due to changes in technology, and possibly in environmental regulations too, depending on how the political winds blow later this year.
Another option for companies that have been supplying the automotive industry exclusively is to broaden their focus to include other transportation sectors such as aircraft and rail, as well as construction equipment.
We're also seeing potential opportunities in the agricultural and energy sectors that can complement (we hope) or replace automotive industry revenue in the coming years.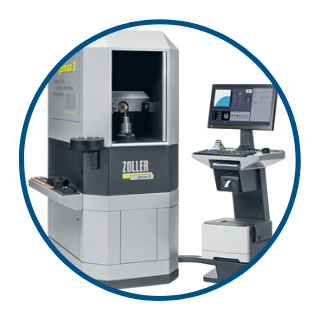 One of the things that has strengthened our value to customers has been the installation of a pair of ANCA FX7 CNC machines with robotic capabilities to accelerate in-process inspections and increase real-time efficiency. We've also installed a Zoller Genius 3 Inspection machine that saves preparation and programming time, eliminates re-work and helps us produce quality tooling.
That investment is a significant part of what we're doing to improve our digital fitness, ability to innovate and value we add to our customers' businesses. It's evidence of the fact that to remain competitive over the long-term, we – all of us in the automotive supply chain – need to be experts in manufacturing as well as in the application of digital technologies to our respective businesses. It's something that comes naturally to millennials and Generation Z ("digital natives" who became familiar with the internet at a young age), and less so to those of us who are Generation X or Boomers ("digital aliens").
Regardless of the applications for which our tooling is used and the digital literacy required to stay competitive, our commitment to quality should help us to remain competitive regardless of how quickly EVs replace ICEs. I trust that you have a competitive advantage of your own that can help you remain a valuable partner. If not, there's still time to begin developing one.
If you need a sounding board or some tips based on our experiences, we're ready to listen, as well as to share our experiences with you.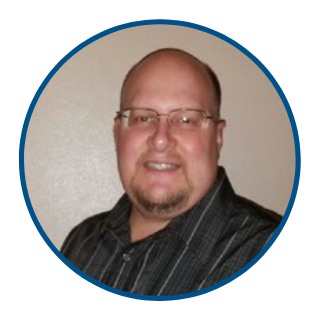 Frank Seger, our Director of Engineering, is doing a lot of listening, and some talking, as he has begun to serve on the National Tooling and Machining Association's (NTMA's) Manufacturing & Technology Team. In that capacity, he's at the forefront of talking to people who are on the front lines of the significant changes taking place in our industry. He's also helping to develop best practices and providing us with accurate and timely information on current and emerging technologies that can improve productivity, competitiveness and profitability.
The contacts he makes, and the information he develops and obtains from his involvement with the Team, are things that I look forward to sharing with you throughout the year.
As the saying goes, change is the only constant. The best way to adapt to change is to help each other adjust to technological and market forces that can affect our livelihoods. Because of the complexity of change these days, going it may not be good enough anymore.
Instead, we need to draw strength from one another so that a rising tide can lift each of our boats and keep us sailing smoothly for many years to come.
The good news is, there's still time for all of us to decide on the best way forward, but the key is to plan now for a fast-approaching future that will catch us unprepared unless we remain open-minded about learning to do things differently than we have in the past.
What are you doing to adapt to an EV future?