Tru-Edge Introduces Innovative Coatings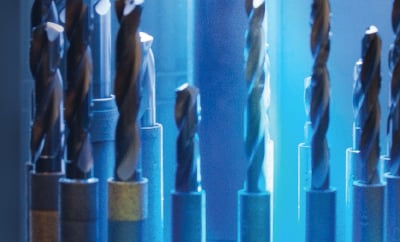 Tru-Edge Grinding has introduced new PVD hard surface coatings to improve performance of tooling for the metal forming, metal stamping, metal bending and fine blanking operations. Our platform includes five coating types: traditional TiN used on injection mold / guide pin components to TICN-MP™ for forming and stamping tools to Tru-Edge's advanced CYBER-Coat MP™, Tru-PLEX™ and FeinAL® coatings.
These surface enhancing thin film coatings offer superior dependability for wear protection of tool components and extend their useful life. This lowers tooling costs, extends machine up-time and produces higher part throughput. Our innovations in pre-coating and post-coating processes give your tools the edge - with the finest coating technology in the industry. Call our engineering team at 419-678-4991 and customize a solution for your applications.