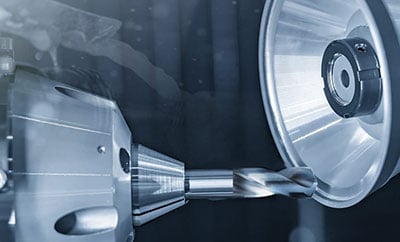 The traditional model of regrinding and recoating tools as needed, or on a regular schedule, can be inefficient and expensive. With recent technological advances and new ways of thinking about tool engineering, there's a better way to get the most life out of your tooling. That approach goes by many names, and we call it holistic tool life management. It consists of consultation related to design, custom manufacturing, re-grinding, coating, repair and end-of-life decisions, as well as employing the most modern equipment and systems to minimize wear and maximize tool life.
Using the latest technology, experienced engineering teams can work closely with you to make recommendations about designing the most effective tooling at the outset of a project, or at the beginning of a project's phase, to help you get the most tool life for the lowest cost.
Whether tooling is used for applications in aerospace, automotive, food service, medical, mining, die & mold, or any other industry, skilled engineering teams can help manufacturers know when to cycle through each phase, as well as how to assess, inspect and re-install tooling quickly and precisely so they can meet increasingly tight tolerances and production deadlines consistently.
An Investment, Not an Expense

An effective tool life management program is tailored to the needs of each customer because no two applications are identical. A program worth its salt is an investment rather than an overhead expense, and it includes these functions:
Engineering
Manufacturing
Coating
Regrinding
Reconditioning
Recoating
Superior tooling management programs use the latest technology to monitor tool usage in real time and schedule re-supply at designated times, like JIT systems that you may be using already. By adopting the holistic tool life management approach, you never have to worry about being short of cutting tools and missing production deadlines because you didn't have the right tooling in-house.
By designing every tool with regrinding in-mind, a valuable tooling partner can help you reduce overall cost per part, not just tool cost.
That statement holds true for multiple types of tooling, including cobalt high-speed steel cutting materials, coolant-fed carbide drills, and high speed steel and solid carbide end mills.
Geometries and features of tooling that can be reground and recoated include parallel or taper, equal or unequal fluting, square or corner radius, multiple screw and tap threading forms, multiple step tools and drill types, contours and profiles, and multi-flute & variable helix cutters.
Whether you use end mills, drills, taps, gun drills, reamers, port tools, multi-function tools, modified or specially manufactured tools, a good tooling management program can maximize the life of tooling for any of those applications.
A robust tooling management program should also be able to prolong the wear life of tooling that you may use in your operations, regardless of the tooling brand.
Protecting Your Investment
Because you've put lots of effort into building your reputation as a manufacturer that does an excellent job of meeting specs and production schedules, you need to preserve your good standing with customers to keep their business. An effective tool life management program can add considerable value to your operations if it includes a wide selection of coatings that help to extend tooling life.
In addition to carbide, PCD, ceramic and high speed steel reconditioning, such a program should also be able to restore indexable tooling "damaged beyond repair" to like-new condition by rebuilding damaged tools holders, arbors and other accessories. It's significantly less expensive – about 50% less – to go that route than it would be to purchase new tools.
Not everyone has that capability because it takes an extraordinary skill set to maintain hardness throughout the welding and machining processes and produce indexable tooling that's like-new, print compliant, and porous free. Qualifying pocket inserts, for example, consists of using special gauging to ensure that the insert fits perfectly against the pocket walls and floor.
In the case of milling tools, checking for runout on diameter and face, and using a Parlec Origin pre-setter to ensure the accuracy helps to separate an exceptional tooling management program from an ordinary one. Using inspection reports to document work and make that data available to the customer adds a layer of transparency that reinforces the program's value.
Underpinning the best tooling management programs is a commitment to quality and a superior inspection and testing system.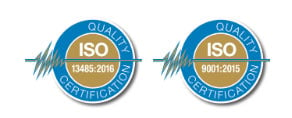 In our case, ISO 9001:2016 (quality management) and ISO 13485:2016 (medical device) certifications allow us to monitor processes in real time and establish the repeatability we need to do right by customers every time.
What's more, our associates have received extensive training in quality and production techniques and adhere to Good Manufacturing Practices (GMP) standards. This commitment to excellence signifies to our customers, that we are committed to continuous improvement.
When it comes to inspection and testing, an effective tool life management program monitors tooling at specific stages of the repair, regrinding and recoating processes. The most thorough inspections should follow detailed standard operating procedures (SOPs) and should be performed at multiple stages by select team members to ensure accuracy and consistency.
Customer prints with specifications containing acceptance criteria accompany the tools at each stage of regrinding and recoating, and they are always available for customers to access upon request.
The inspection equipment used should be the most technologically advanced. Such equipment may include Eurotech PG 1000 computer vision systems, developed exclusively for cutting tool inspections, CCP-14 optical comparators with eCAD overlay software, Mitutoyo Laser micrometers, and Zoller Genius Universal Inspection Machines.
To ensure the accuracy of inspection equipment, it should be calibrated regularly by a certified ISO 17025 partner and should be traceable to NIST standards.
Verification by Customers
The proof of a tool life management program's effectiveness can be quantified by evaluations and audits that customers perform to make sure they're getting the best quality and value for their investments. In our case, third parties have evaluated our practices so we could earn the necessary ISO certifications, making our quality system, and by extension our customized tool life management programs, an open book in every sense of the term.
Converting to a new tool life management program, or implementing one for the first time, can be overwhelming, given your other responsibilities, but an experienced partner can make the transition seamless.
Tell us what your objectives are, and we'll put our engineering, manufacturing and project management expertise to work for you in a way that allows you to focus on your core responsibilities and adds value to your operations.